Extrusion Machine of SPC Flooring Production Line
Product Detail
Feedback now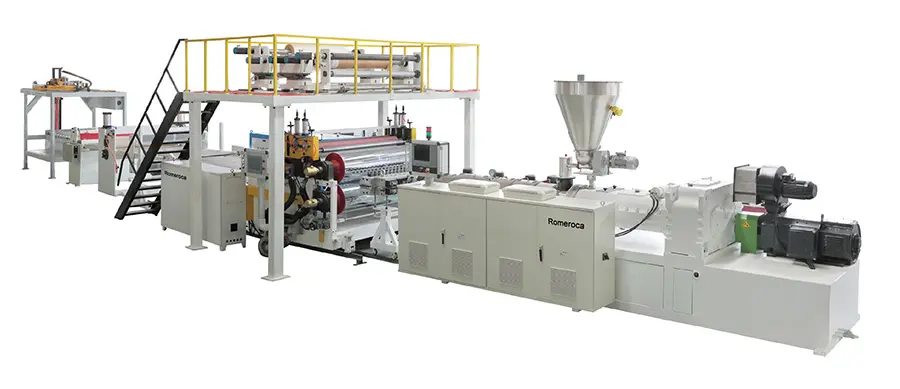 Romeroca Extrusion machine is one of the most important production process for producing SPC flooring. The extruder converts the mixed raw materials into the SPC core layer by the double-cone screw and die, and laminating the wear-resistant layer and decor film on the core layer with emboss roller, and finally form the large board of the SPC floor. Romeroca's extruder machine is Top 3 in the industry. We provide every customer with the best guarantee and service.

Specifications of some main models
Extruder Model

RFS-Z92/188

RFS-Z110/220

RFS-P135

RFS-Z92/188& RFS-Z80/156 For coex

Capacity (kg/24h)

14000-18000

25000-28000

35000-38000

17000-20000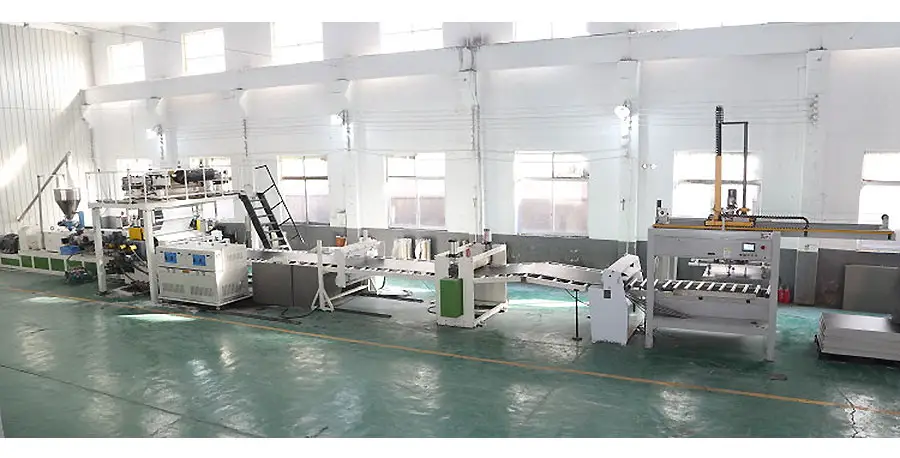 Features of Romeroca SPC Flooring Extrusion Line:
-- Patent design, over 10 years' extrusion and lamination production experience.
-- Energy saving, high efficient and stable.
-- Easy replacement of embossing Roller.
-- Easy operation and maintenance and QC checking.
-- Better plasticization and more peel strength, because of our patent lamination system.
-- No waste during change winders.
-- Good performance on shrinkage and bending after extrusion.
-- Make sure depth of embossing be good even.
-- Make special design and offer turnkey project.












Now Romeroca Extrusion Machines have been exported to over 22 countries. Lots of buyers feel satisfied with our machinery and service. We can produce over 300 extrusion machines for domestic and overseas per year.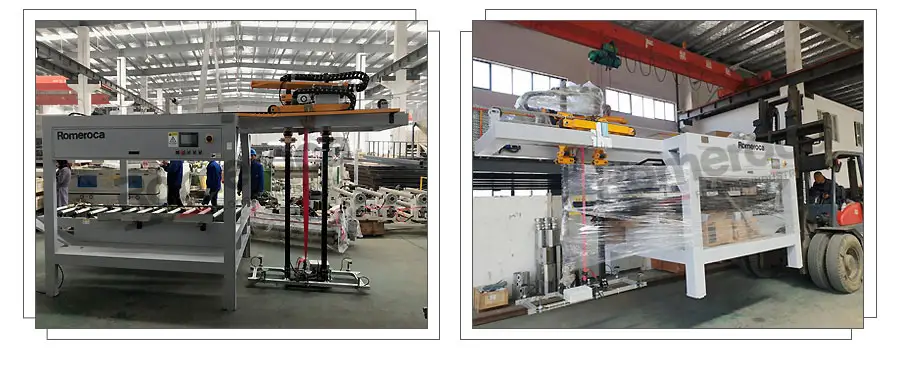 1) 12-months warranty on all machine products (non-consumable parts).
2) 36-months tracking service, prompt response within 24 hours. 
3) Provide factory production process and machine layout design. 
4) Provide technical guidance, training and support. 
5) Provide timely supply support for spare parts. 
6) Other support from raw materials, machines to finished products.